We discuss your needs, we design and test, we develop, we manufacture, we deliver:

1. We discuss
Your project needs and look at its application and suitable profile options. Based on an agreed programme, we begin the process of identifying product, programme schedule, colour and quantity requirements.

2. Prototype
Where new or modified designs are required, we have suitable alternatives which have architectural integrity, and we will discuss weight and design suitability for the project.

3. Production programme
The preferred steel profile through our team of in-house specialists using industry recognised
equipment to roll-form, pressings and all key value added processes. Our project team always strive to design production around our clients' on-site programmes.

4. We Manufacture
To the highest quality industry standards. Through our ISO 9001:2015 quality process, we maintain a path of continuous improvement to ensure that we deliver a service which is efficient and works for both CPF Profiles and our customers.

5. We Deliver
As part of our service. Our fleet of vehicles are designed to get product to you in a safe, timely manner, wrapped and protected as befitting our product and your project.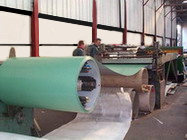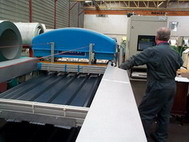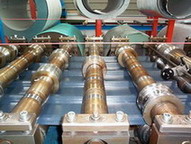 What We Provide
Our production facilities include the most modern roll-forming technology and state of the art metal forming equipment. Our modern plant, together with our experienced and dedicated team, ensure that CPF Profiles provide our customers with a service unparalleled.
Call us NOW on (043) 334 6162  for a consultation/quotation